Bombalurina
Bombalurina is a seductive adult female, with an obvious interest in Rum Tum Tugger. She and Demeter are very close, and she seems to have had a history with Macavity.
---
Which of those dancing cats is Bombalurina?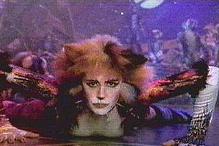 Bombalurina has mostly red fur. She is very seductive, and always flirting with any male nearby. She is usually with Demeter or Tugger.
---
Best Scenes
The Old Gumbie Cat
The Rum Tum Tugger
Macavity
---
Performers
Rosemarie Ford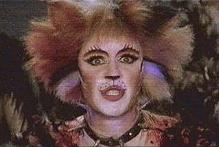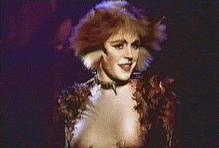 Marlene Danielle
---
All pictures used with permission from Rumpleteazer's Hideout.

Go back to the Characters page.

Go Home.